Prof. Stacey Swearingen White
---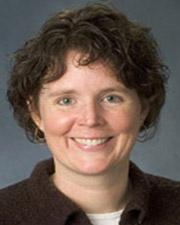 Research
—
Primary interests are in the areas of environmental planning, environmental policy, and sustainability. Areas of emphasis include: diffusion of sustainability-related plan and policy innovations; environmental planning and policy implementation; public participation in environmental planning; social conflict over land use; water quality; and campus sustainability.
Research interests:
sustainability planning and policy
environmental planning and policy
innovation diffusion
campus sustainability
Teaching
—
Teaching interests:
sustainability
environmental planning
planning practice
ethics
citizen participation
negotiation and dispute resolution
Selected Publications
—
Lyles, Ward, Stacey Swearingen White, and Brooke D. Lavelle. 2017. "The Prospect of Compassionate Planning." Journal Articles. Journal of Planning Literature, https://doi.org/10.1177/0885412217735525.Yasarer, Lindsey M.W., Belinda S.M. Sturm, and Stacey Swearingen White. 2016. "Climate Change and Kansas Water Management: Perspectives and Opportunities." Journal Articles. Transactions of the Kansas Academy of Science 119 (2): 113–28.White, Stacey Swearingen. 2014. "Farmers and Rural Kansas Communities: Planning for the Future." Journal Articles. Journal of Rural and Community Development 9 (3): 227–42. http://www.jrcd.ca/viewarticle.php?id=1062&layout=abstract.