Alex Boynton
---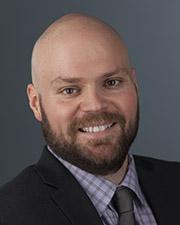 Biography
—
Dr. Boynton joined the University of Kansas shortly after receiving his Ph.D. in History from KU in 2015.As an American environmental historian, he asks questions about how different groups have framed their moral and ethical relationship with nature and explores how these relationships have shaped the political and cultural fabric of the nation. He teaches courses on environmental history, environmental ethics, and environmental culture. His research interests revolve around 20th-century American ideas and political culture with a focus on the origins and growth of anti-environmentalism since 1970.
Ph.D., History, University of Kansas.
M.A., History, Illinois State University.
B.A., History, Illinois State University.