Amber Lehrman
---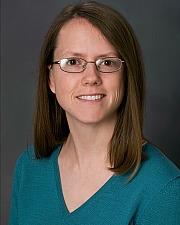 Biography
—
Amber Lehrman believes that the first key to transitioning to a sustainable and just world is education and the second is practice.  Amber began by transforming a quarter acre suburban lot in Lawrence, Kansas, into a food producing, permaculture paradise that provided 80% of her family's vegetables as well as eggs and fruit.  She began teaching others how to transform their lives and diets in 2008 and since then has taught hundreds of hours of courses in food production and sustainable living.  In 2012, her family began building their own home near Perry, Kansas, where they now live. 
Amber completed her Permaculture Design Certification at Midwest Permaculture in 2014 and has been teaching permaculture courses since 2015.  She is currently a board member and educator with the Kansas Permaculture Institute and teaches the full Permaculture Design Course at the University of Kansas.  She mentors multiple new permaculturists through her farm internship program and does freelance design work on small and large properties in eastern Kansas.
Her farm is an evolving food forest and savanna, modeling both native ecosystems of eastern Kansas.  Amber is an active student of natural ecosystems - plant, animal and human - and finds her greatest joy in helping people reconnect with the ecosystems that support all of us.
Amber holds a Bachelor of Science in Industrial Engineering from the University of Arkansas and a Masters of Science in Industrial Engineering from the Pennsylvania State University.